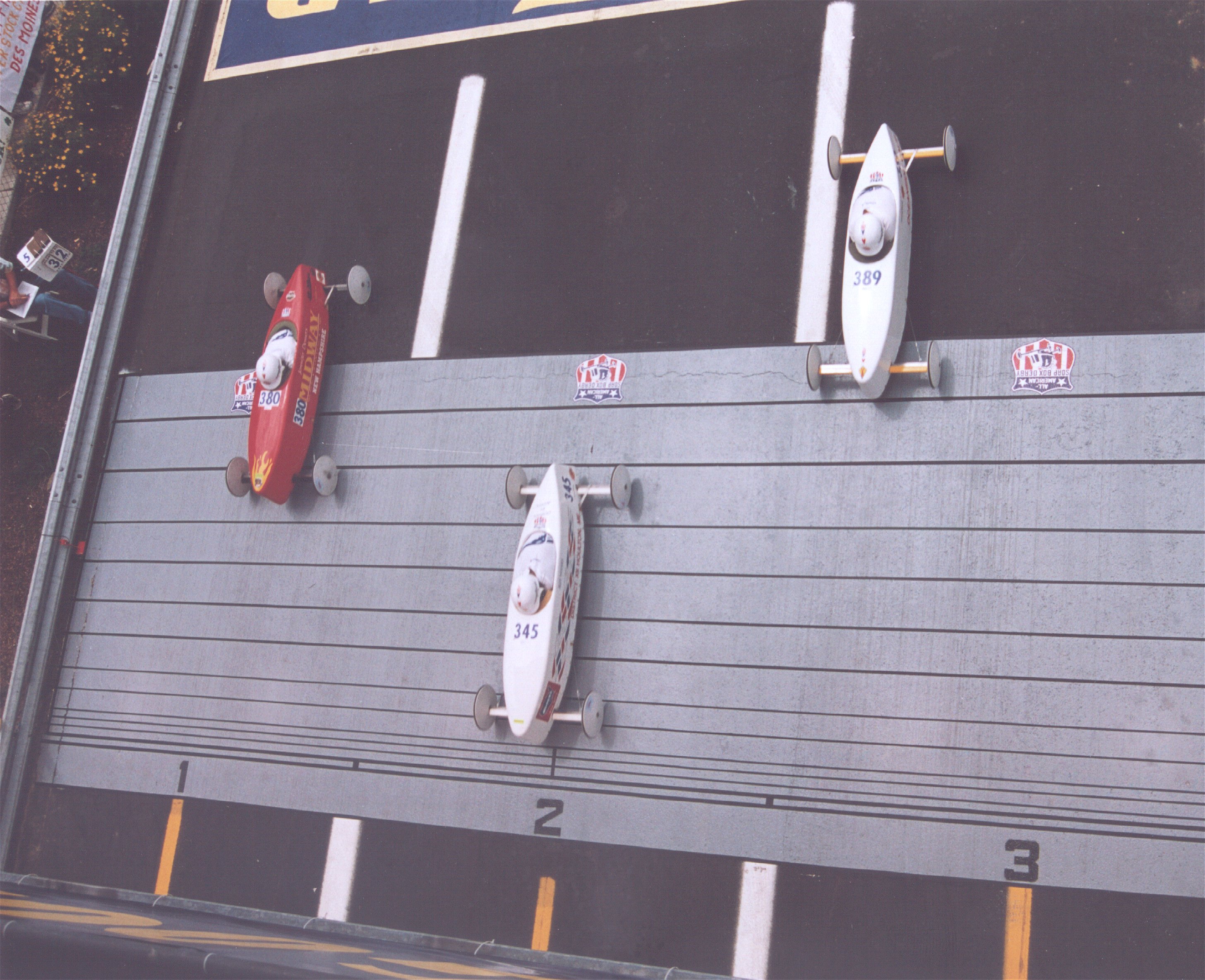 Spindles! Brake Plungers! Wheel Pins! Cable Clamps! 5/8 Bolts! Air Foils! Z Glass Wheels! R Washers! N Washers! M Washers! Double Phased! WOW Runs! King Pin Torque! High Speed Sandpaper! Bolt Heads Into The Wind! What Are They Talking About? You Are Learning Derby Lingo! You Are Catching Derbymania! Check Here For Helpful Tips With Kit Car Construction! Dr Tech Mitch Holmes Will Update Racers On New Rules, Short Cuts And Safety First Issues!

Weight Limits For Racer/Helmet/Eyewear/Clothing! (In Pounds)

STOCK 200
SUPERSTOCK 230
MASTERS 255

Keep It Here For Rule Changes And Interpretations!
New Floor Boards, Next Year Akron Approved Master's
Suspensions, New Z Glass Wheels That Need Washers Or Bent
Wheel Pins...You Learn About It Here!