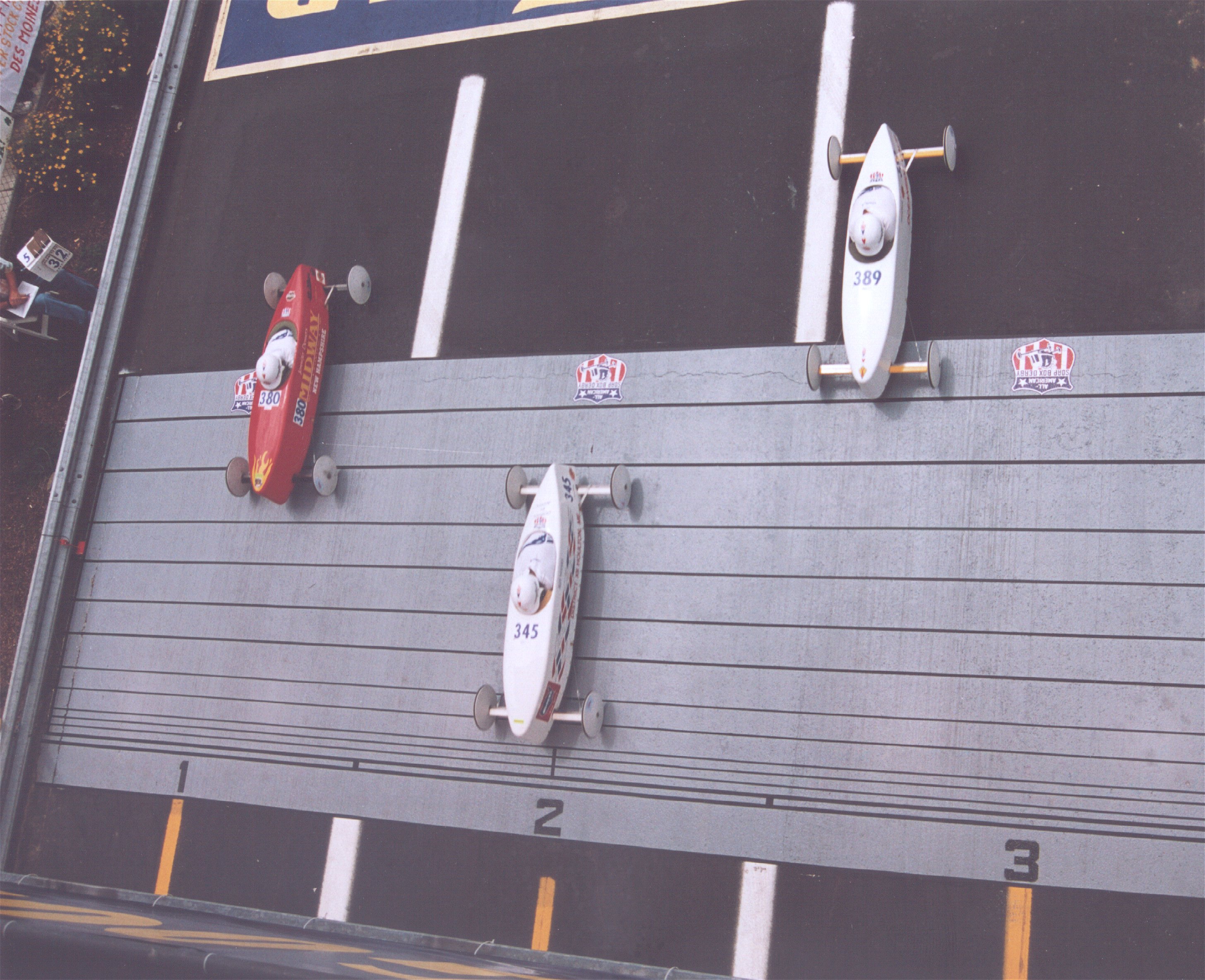 The Winner Of Each Derby Division Goes On To Represent Northern Maine In The All-American World Champion Race Held In Akron, Ohio! Since 1934, Young Racers From Around The World Have Won Their Local And Headed To Akron's Derby Downs To Do Their Best In Competing In World Class Racing! Derby Car Racing Is "The Greatest Amateur Racing Event On The Planet!"

Butterflies! Lots Of Rushing! Plenty Of Waiting...While The Hot
Sun Beams Down And Bakes You
And Your Car! Getting To Know Other Racers From Around The World! What An Experience For The Racer & Family!