SPONSORED BY MOOERS REALTY
Head Coach Bill Webber 532-3583
Game Slot Saturday 9:45 to 11:15
Practice Times Tuesday 4:45 to 6:00
Thursday 5:30 to 6:30
Friday 4:45 to 5:45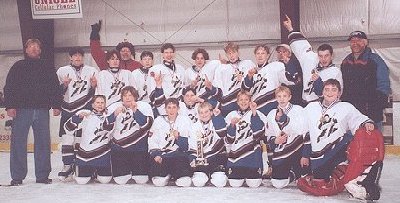 Tournament Champions 2001!
Stretch Those Muscles..Get Ready For Anything!
The Team Sponsor Goes Thru Alot Of Powerade..
Good To The Last Drop! These Boys Work Hard!
Some Games Go Uphill..Or Down Hill!
But SAMHA Players NEVER Give Up!
NORTHERN CARLETON MCCAIN PEE WEE TOURNAMENT
JANUARY 4TH & 5TH,2002 (FLORENCEVILLE)

GAME #1 NORTHERN CARLETON VS MOOERS REALTY PEE WEES TIE 1-1
GAME #2 HOULTON (COMP) VS PRESQUE ISLE Loss 5-1
GAME #3 HOULTON (COMP) VS WOODSTOCK TIE 0-0

Good Job Boys...Some Of These Games Were Played
A Little Short On Fire Power! Basketball Tournament
The Same Weekend Drained Off Some Players!

Pee Wees Are 12 And 13 Year
Olds That Have Been To Hockey
Camps, Have Played Together
Since Mite Level And Who
Along With Their Families
Deeply Love The Sport Of Hockey!

The SAMHA PeeWees Are Sponsored By
MOOERS REALTY!

PEE WEE Schedule 2001/2002 SEASON

DAY DATE TIME LOCATION AGAINST SCORE
_________________________________________________________

NOV 10 9:45 HOULTON WOODSTOCK 3-3 TIE
NOV 17 5:OO PRESQUE ISLE P.I. 7-4 LOSS
NOV 24 9:45 HOME SOUTHERN VICTORIA
DEC 01 9:45 HOME NORTHERN CARLETON
DEC 08 NACKAWIC NACKAWIC WIN 5-4
DEC 09 PERTH SOUTHERN VICTORIA LOSS
DEC 15 FLORENCEVILLE NORTH CARLETON LOSS 6-4
DEC 16 WOODSTOCK WOODSTOCK WON 3-1
SAT DEC 22 9:45AM HOULTON NACKAWIC
SAT DEC 29 9:45AM HOULTON PRESQUE ISLE
SAT JAN 05 9:45AM HOULTON WOODSTOCK WON
SAT JAN12 9:45AM HOULITON SOUTHERN VICTORIA
SAT JAN19 3:15PM PRESQUE ISLE LOSS
SAT JAN 26 HOULTON/NORTHERN CARLETON Tie 3-3
SUN FEB 03 3:00PM WOODSTOCK WOODSTOCK
SAT FEB 09 NACKAWIC NACKAWIC WON
SAT FEB 16 4:30PM FLORENCEVILLE NORTH CARLETON
SUN FEB 17 11:15AM PERTH/ANDOVER SOUTH.VICTORIA
SAT FEB 23 9:45AM HOULTON NACKAWIC
SAT MAR 02 9:45AM HOULTON PRESQUE ISLE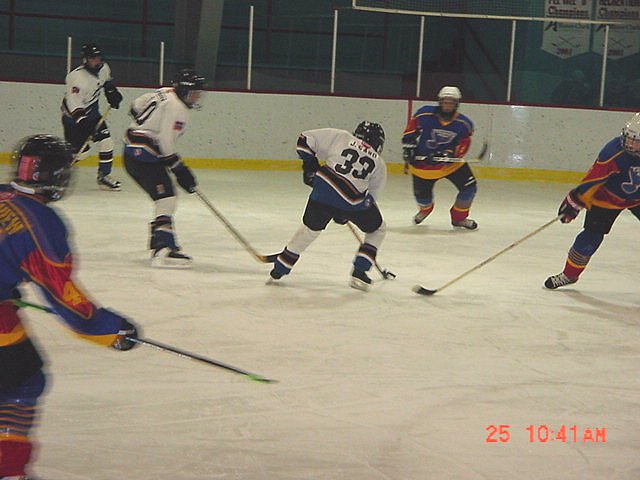 Our Proud Sponsor!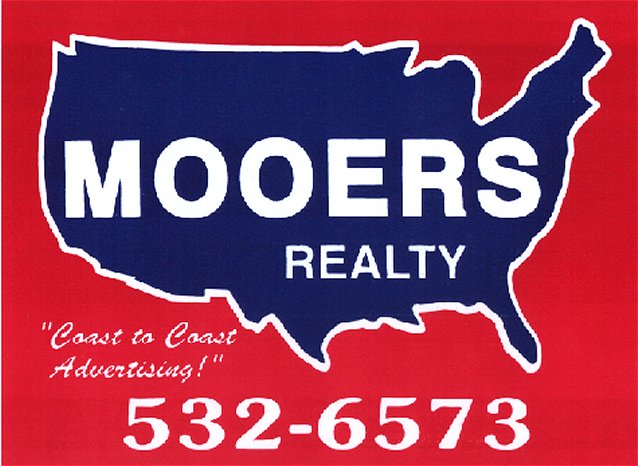 "Live The Good Life In Northern Maine!"
(Click Logo!)