The Bantams Are Sponsored By MOOERS REALTY Head Coach Steve Ward and Dave Wilson Corral The Squad! 532 7138
Home Game Slot Sunday 3:15-4:45pm
Practices Monday 7:15 to 8:15pm
Thursday 6:45-7:45pm
Friday 3:15 to 4:45pm
ZINGGGG! Bantam Blur Stuns Presque Isle Squad!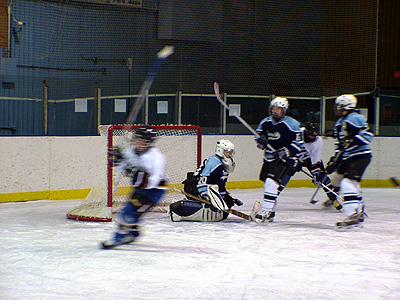 Cover Me...I'm Going In!
2005/2006 Season Underway!
BANTAMS SCHEDULE

DAY DATE TIME LOCATION AGAINST SCORE
___________________________________________________




Sometimes Hockey Is A Lot Like Bowling!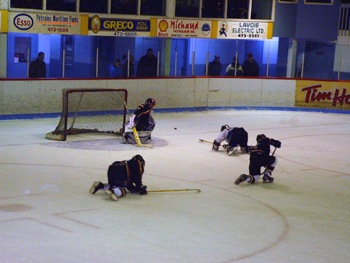 Steve, Dave, Mitch, Dan...These Kids Are Coached!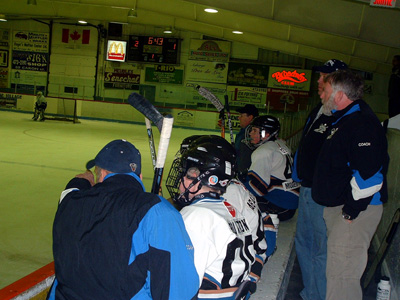 The Loyal Fans File In!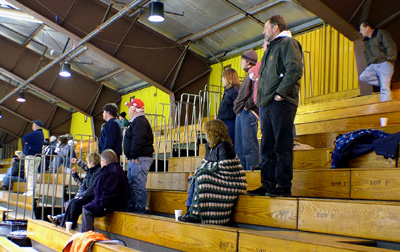 Here's What We Do Second Period....(mutter mutter)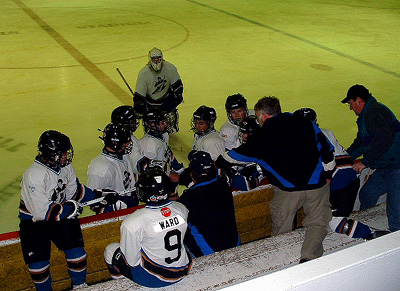 High School Varsity Style Hockey! Rougher..Tougher And What A Joy To Watch Race Around The Rink. These Skaters Know What They Are Doing And It Really Shows As Teams Press And Grind And Duel For Control Of The Puck!

Reverse Thrusters....Warp 10 Back To Other End!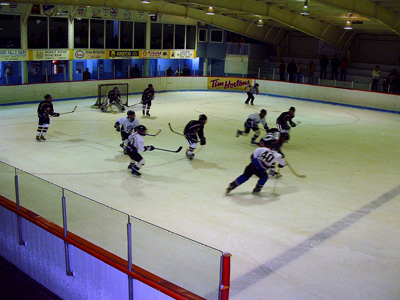 Strong Offense And Defense. These Kids Play Hard With Intensity In Games And At Practice Time!
Get That Puck Out Of Here Yells SAMHA'S Goalie!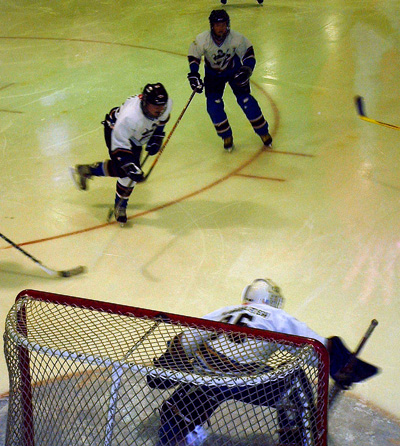 "Cover That Puck" Hollers Coach Steve!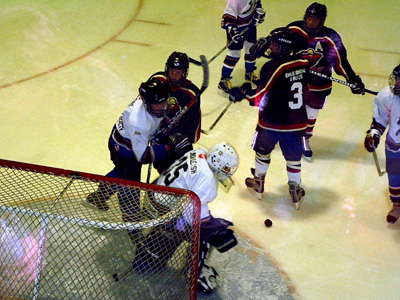 Bantams Get A Little Pep Talk
Going Into The Final Period!
Hey...Throw Me A Power Aide Will Yeah?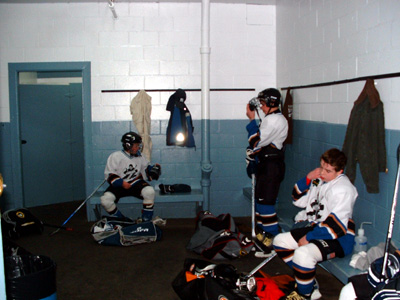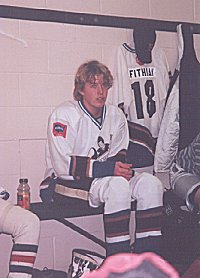 Former Bantams...Grady Anderson And Before SAMHA When They Had Blizzard Jerseys!