Watch The Video Highlights Of The 2010 Race. Congratulations Stock Racer Olivia White And Superstock Racer Sarah Bouchard.
Houlton Maine Local The One And Only Race Venue For 2010. Same Situation For June 18th 2011 Race.The Big Race On "Derby Hill" Is The 16th Running And We're Excited.
Call The Derby Hotline at 207.532.1310
2010 Northern Maine Soap Derby Winners.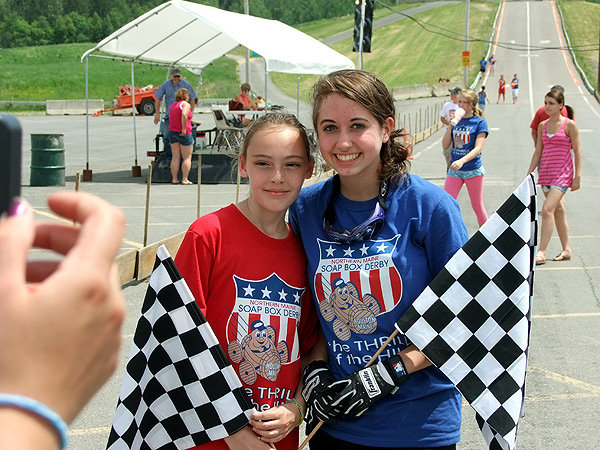 Derby Winners Olivia White And Sarah Bouchard
2009 Race Highlights!
Congratulations All Racers! Especially Bryce Smith/Logan Holmes!
2008 Winners Sara Heath & Lucas Grant Are Happy!
Watch The June 21st, 2008 Race Highlights Here!
Northern Maine Soap Box Derby Race..Watch The You Tube Video For 2006!
The 13th Annual Northern Maine Soap Box Derby Race Was A Success! Over 50 Racers! Sunshine For Most Of The Race, Safe Fun Filled Day!
2007 Superstock Winner Brooke Smith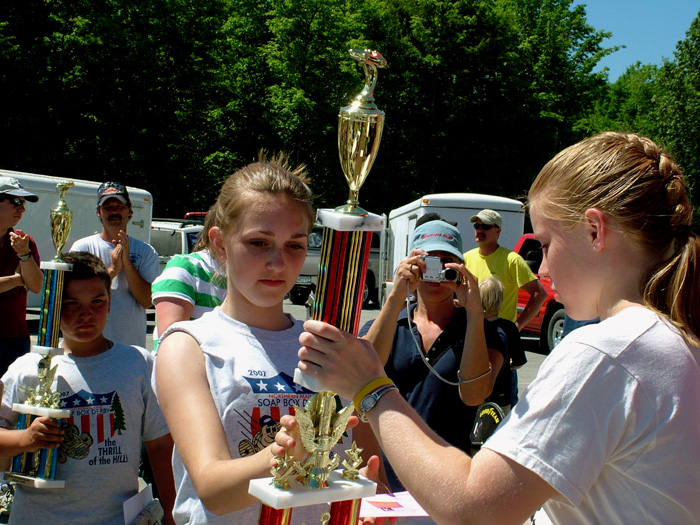 Stock 2007 Winner Lucas Grant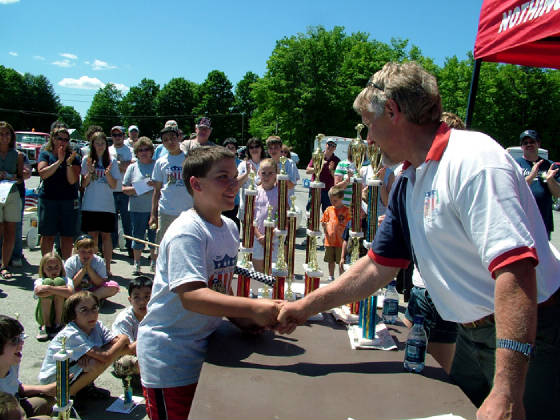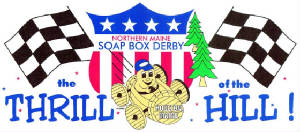 Drivers Meeting 2006..Bright & Early!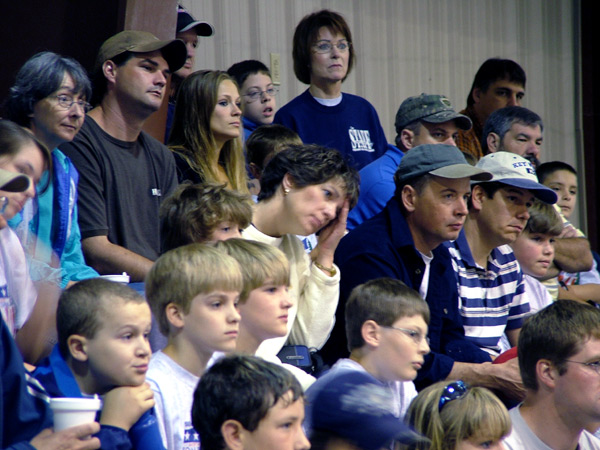 2006 Derby Directors Dave & Sarah Harbison!
Thousandths Of A Second Apart In Most Heats!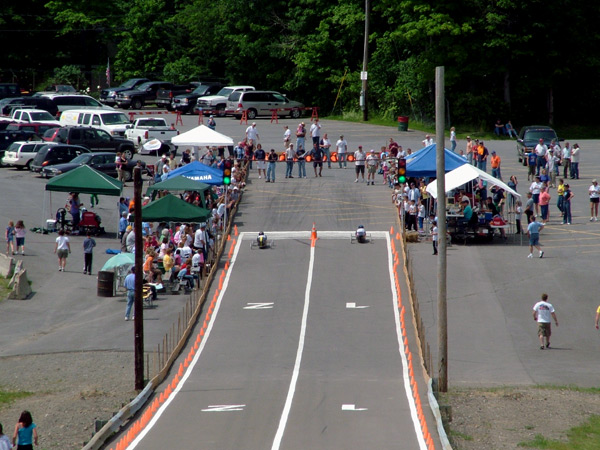 "Brake...Brake ..." Screams The Zoo Crew & Fans!
After The 2006 Race, Settling In For BBQ!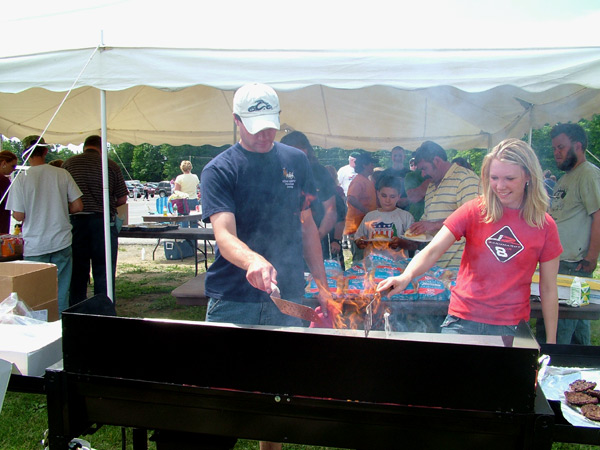 Lots Of Special Committee Awards & Trophies!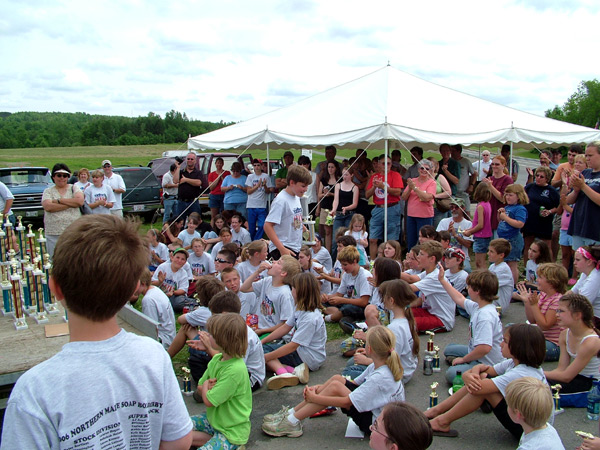 Another Shipment Of Cars For Topside!
Following Heat Sheets Can Be A Long Day!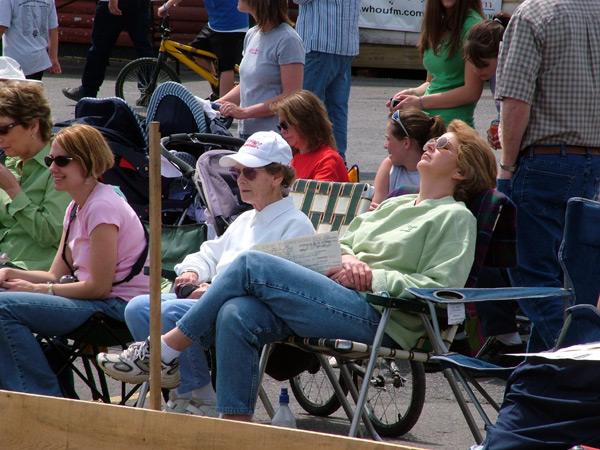 Razor Close Races All Day Long!
Neck And Neck!
Skilled Technicians Help Parents/Drivers !
Waiting Is Part Of Derby Racing! Big Race!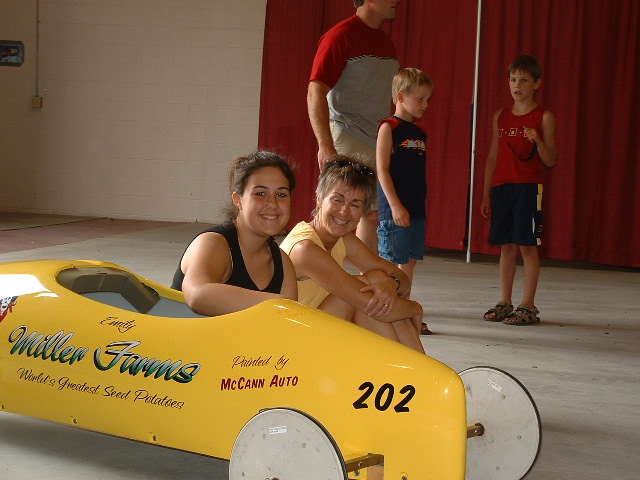 Dad...Are These Cotter Key Wheel Pins In Right?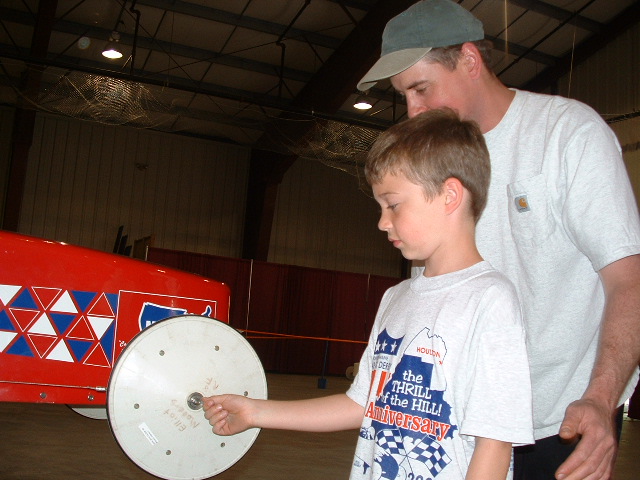 See That Timing Device..Yeah...Don't Hit That Ok?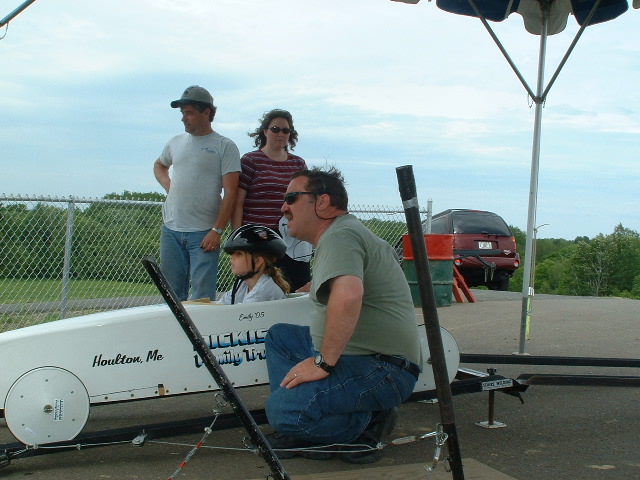 The Ladies Took The Top Two Honors In 2005!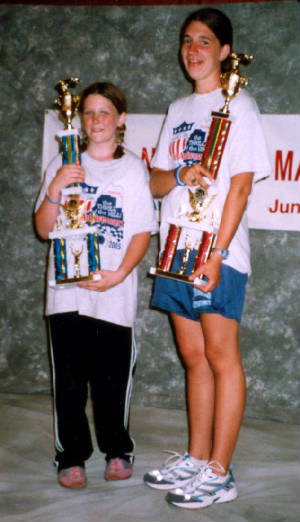 Way To Go Ladies!
2005 Stock Soap Box Derby Winners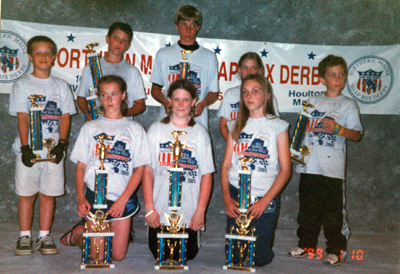 2005 Superstock Soap Box Derby Winners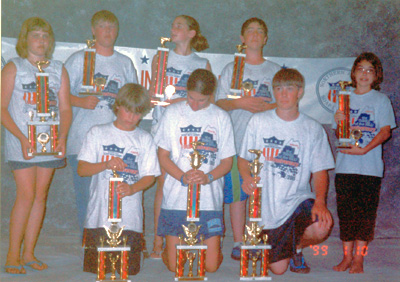 Check Those Pins, Rotate Those Wheels Mr Zoo Crew Guy!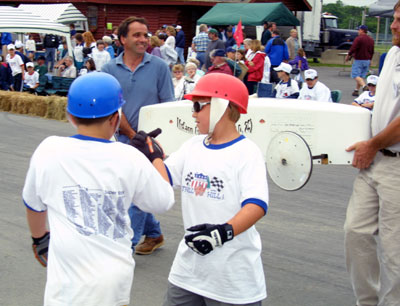 Every Driver Is A Winner Here! They're All Champs!
Every Racer Shakes Hands!
Waiting For Your Turn In The Gate ON "Topside"!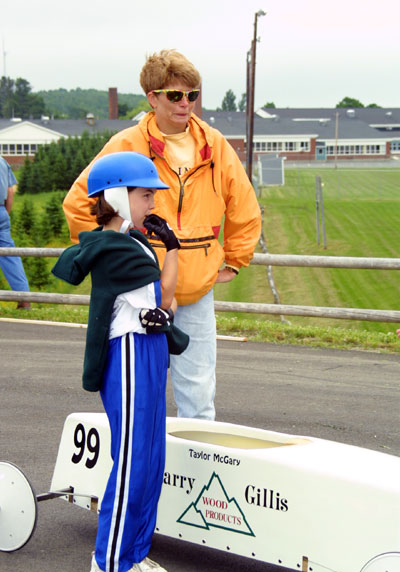 Races Won By Hundredths Of A Second!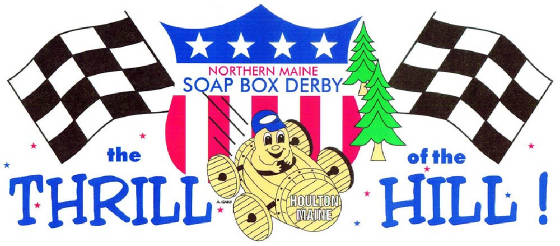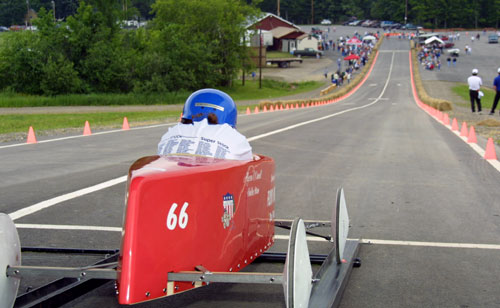 Experience The "Thrill Of The Hill"!
email
Happy Young Drivers Congratulate Other Racers!
Wonderful Family Event! On Our Own Hill!
The Houlton Race Is No Little Affair! It's Huge!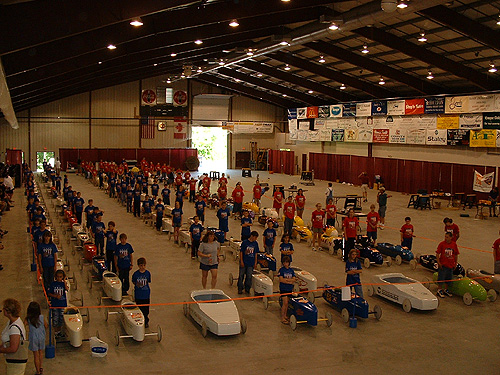 Happy Bunch! Inside The Barn After Trial Runs!
Anxious And Nervous Drivers AND Parents!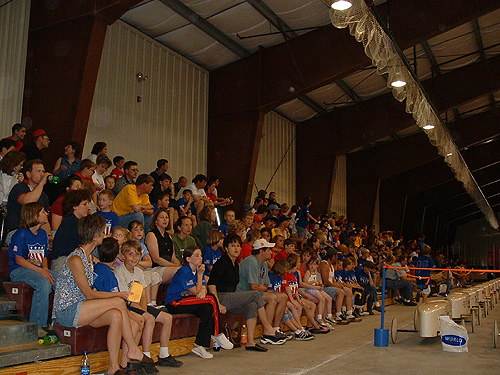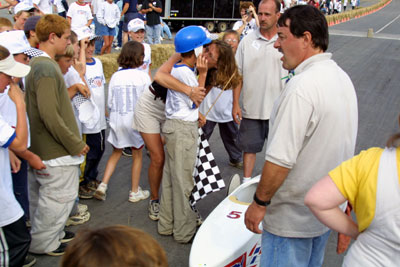 In The Winners Circle!
Scenes From The June 2001 Race!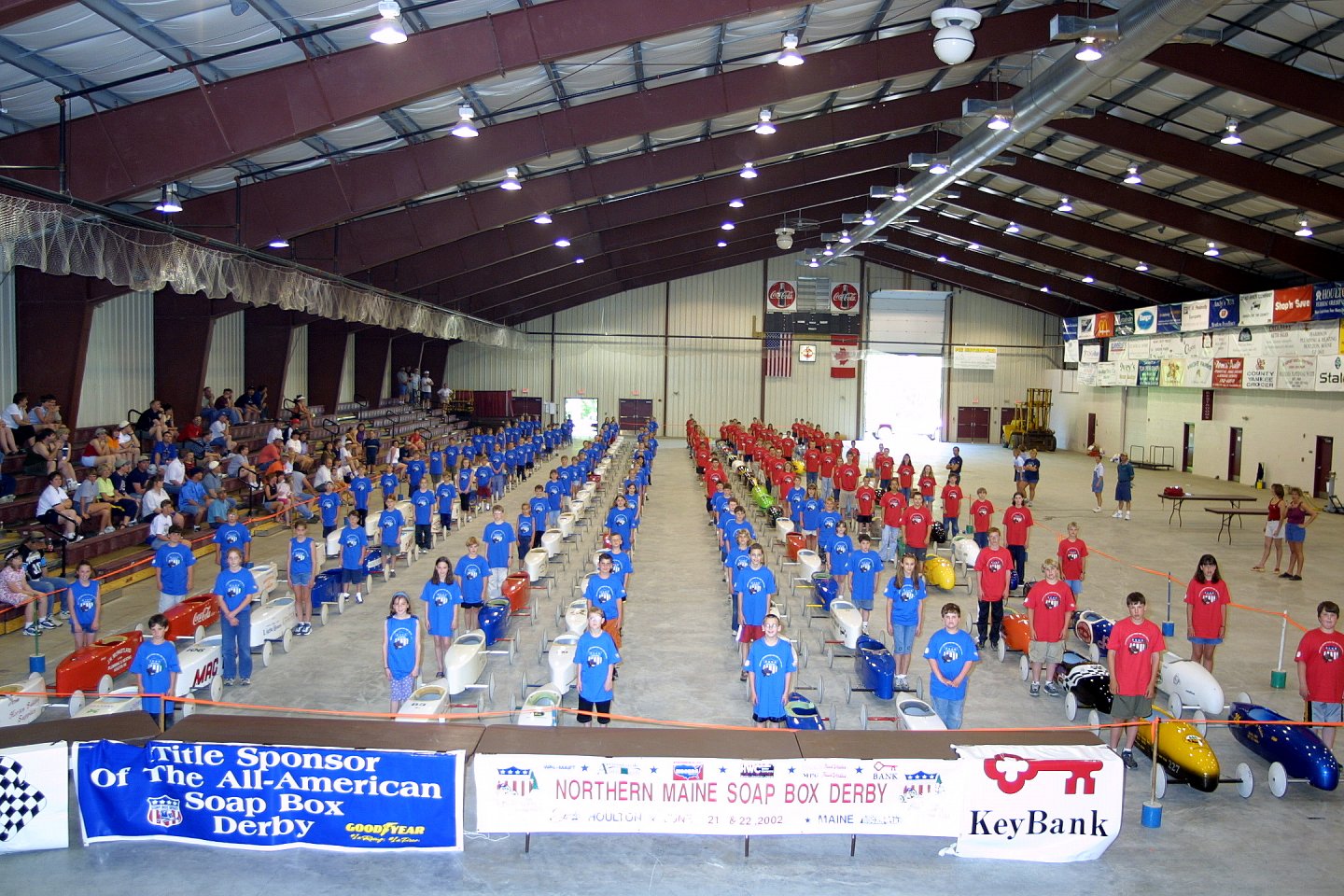 Ladies & Gentlemen..Boys & Girls..The 2002 Racers!
Our Slightly Smaller Master's Division!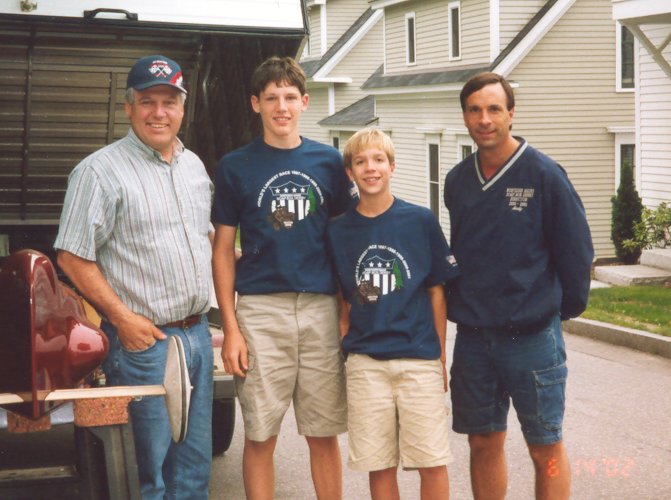 Email The Northern Maine Soap Box Derby!
Visit The Maine State Soap Box Derby Site!
You've Found The Soap Box Derby Site For Northern Maine!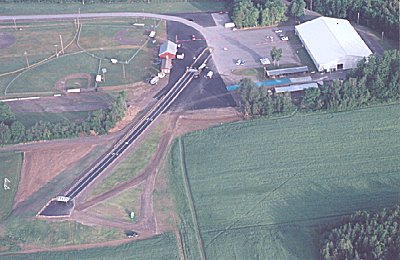 Millar Civic Center And Derby Hill!