Welcome To Soap Box Derby Racing In Northern Maine! Racers From Around Aroostook And Northern Washington/Penobscot Counties Trek To Houlton, Maine For This World's Largest Race Each June! 183 Cars/Drivers Took Part in 2001! Houlton, Maine Was The Nation's Largest 1997, 1998, 1999, 2000, And 2001!
Buddies That Race Derby Cars Together!
What A Feeling To Win Your Heat!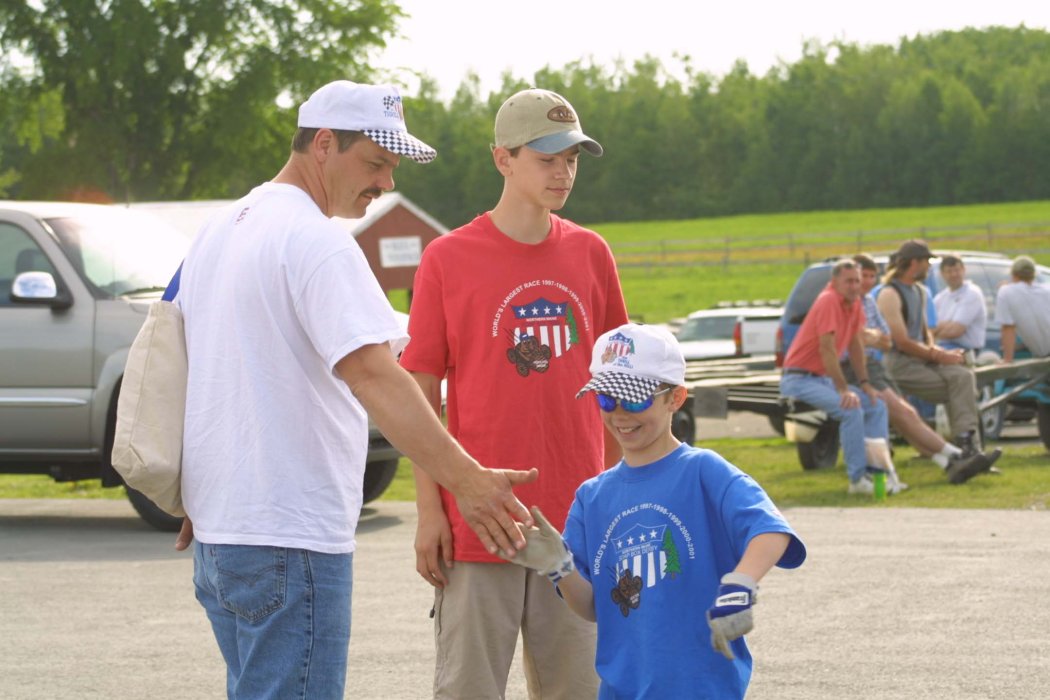 Hey...Who Am I Paired Up With On The Heat Sheet?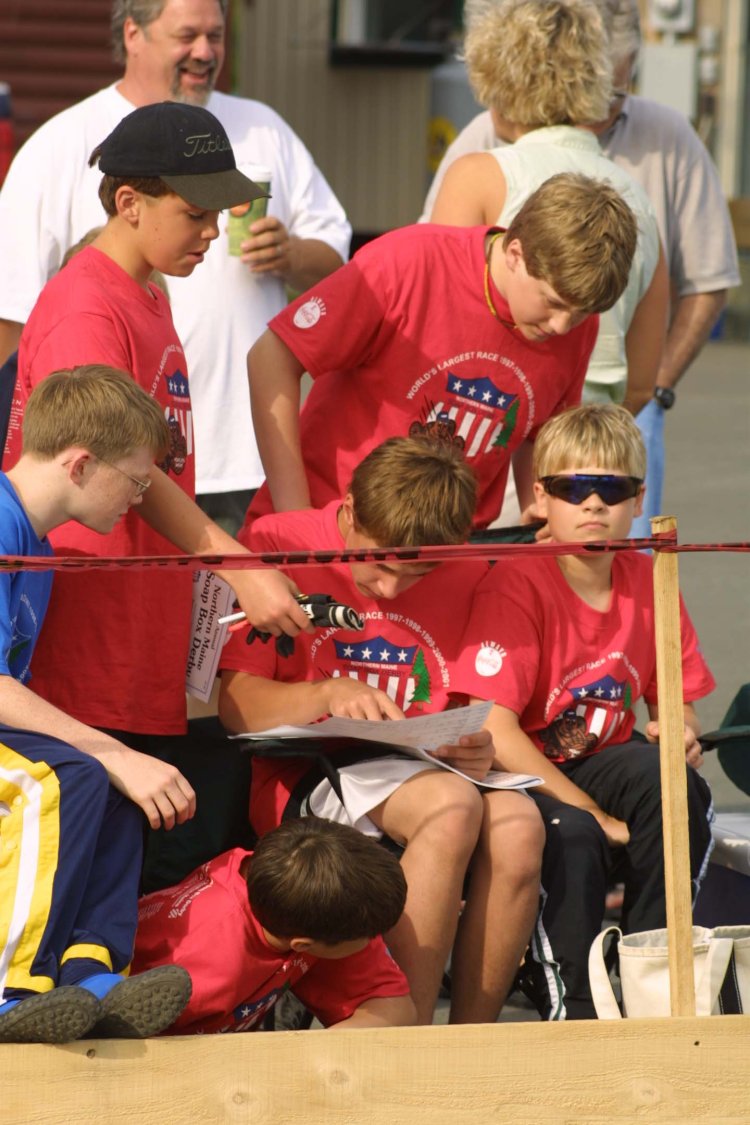 The Entire Family Is Involved In Derby Racing!
World Class Course! Largest Race For Five Years! Largest Stock Division! Two Racers Scoring In The Top Five In Akron, Ohio This Year! Plenty Of Sponsors, Plenty Of Volunteers..AND TONS OF THAT MAGICAL SPIRIT THAT MAKE THIS NORTHERN MAINE RACE LIKE NO OTHER!