Practice Times Monday 4:45-5:45
Game Slot/Practice Saturday 11:30-12:30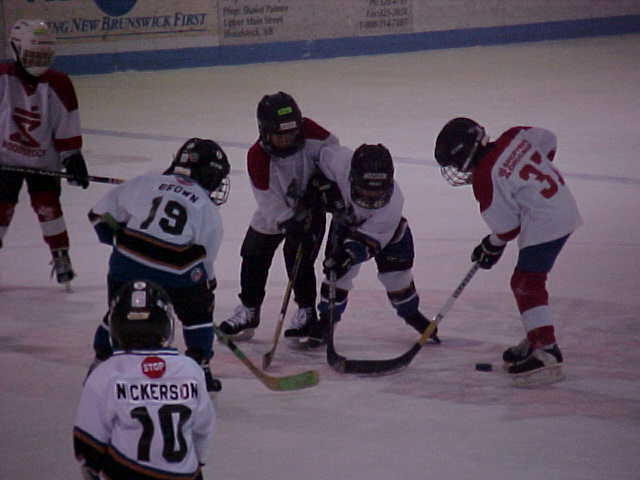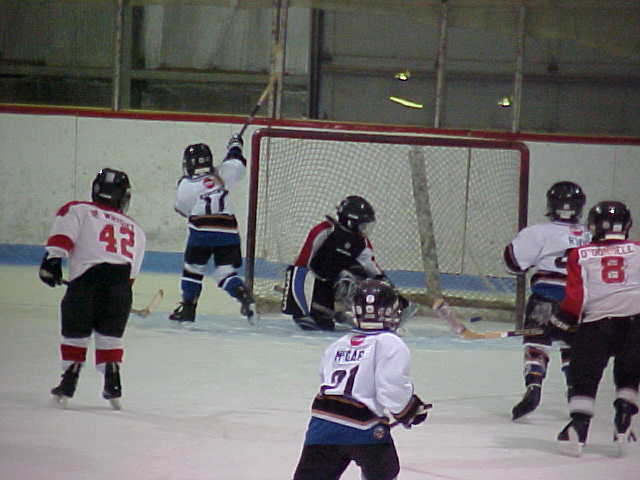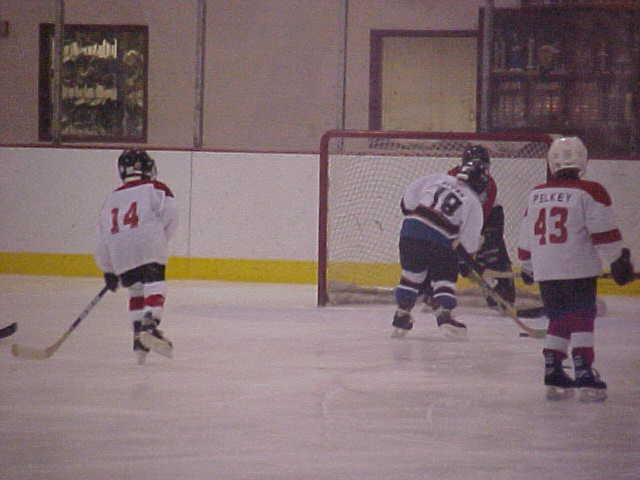 Above...What Happens With Lots Of Coaching!

Below..The Start Of The Season BEFORE Lots Of Coaching!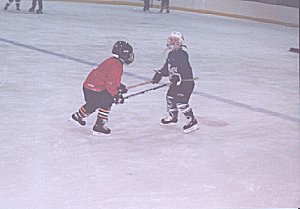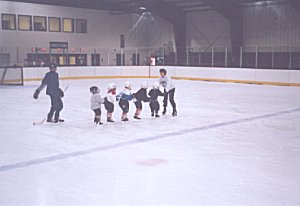 Enthusiastic And Eager To Learn. This Defines The Players AND The Parents Who Are Both Green To Hockey! They Learn The Art Of Getting Up At The Crack Of Dawn! Car Pooling! Trading Equipment! And Watching The Players Come Together As The Season Progresses!

It All Starts With Coaching!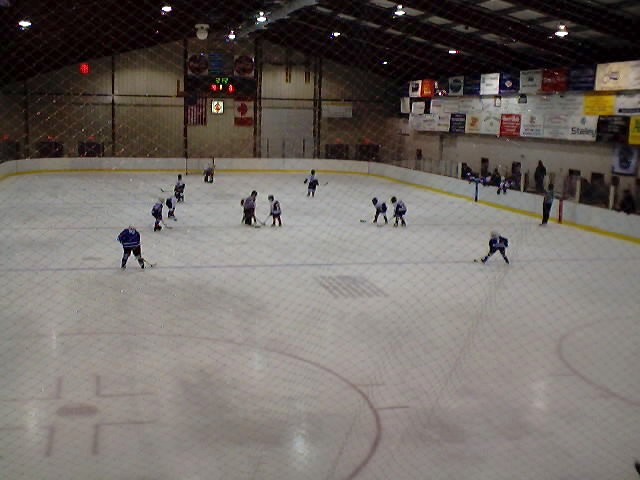 Silence In The Civic Center As The Mites Wait For The Puck To Drop....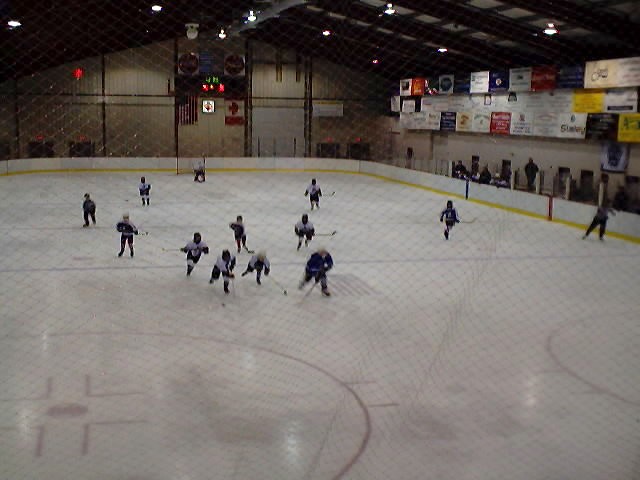 Oh Oh...The Poor Goalie Is Going To Have ALOT Of Company Soon!
My Gram And Gramp Are Watching....
"Hey..Pass It To Me!" (Now..Got
To Do Like My Coach Says..Keep That
Stick On The Ice!)