Yesssss...Got It In Below Radar! ZING!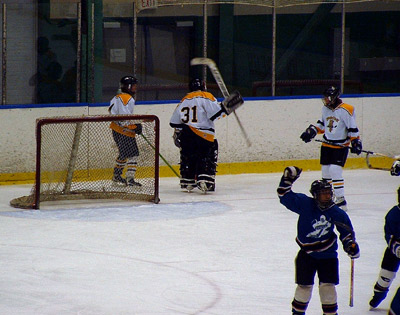 Close Game In Grand Falls!
Dead Quiet Room! Absorbing The Coaches Talk!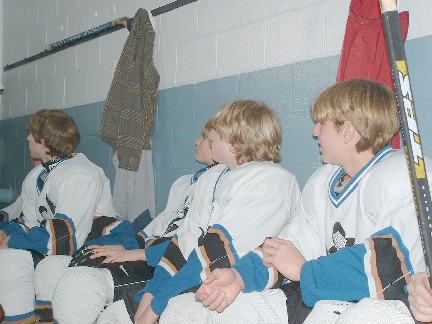 Is That A Five Dollar Bill On The Floor?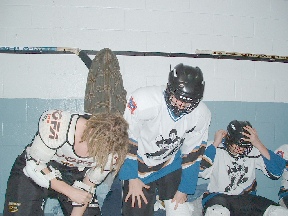 Squaring Away For The Face Off!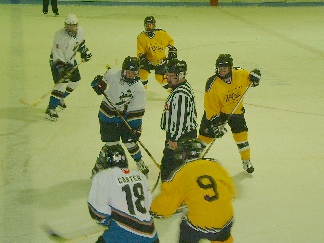 The Bantams Are Sponsored By The MOOERS REALTY!
Head Coach Billy Webber
Home Game Slot Sunday 3:15-4:45pm
Practices Tuesday 3:30 to 4:45pm
Wednesday 3:15-4:30pm
Friday 3:15 to 4:15pm
BANTAMS SCHEDULE 2004/2005 SEASON

DAY DATE TIME LOCATION AGAINST SCORE
___________________________________________________



High School Varsity Style Hockey! Rougher..Tougher And What A Joy To Watch Race Around The Rink. These Skaters Know What They Are Doing And It Really Shows As Teams Press And Grind And Duel For Control Of The Puck!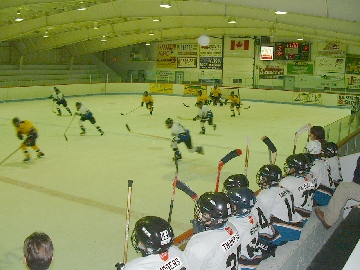 Pre Game Strategy Session As Locker Room Quiets!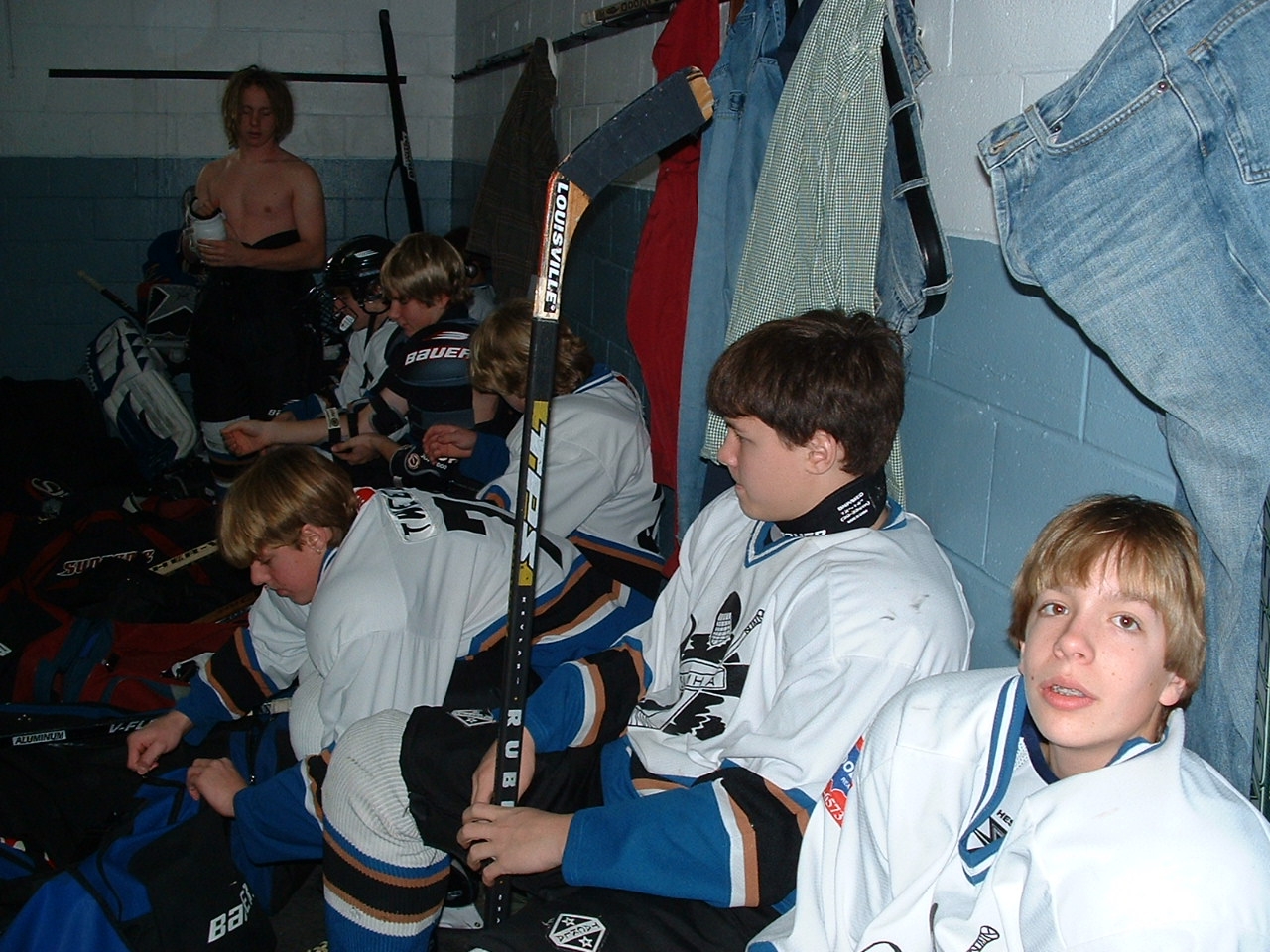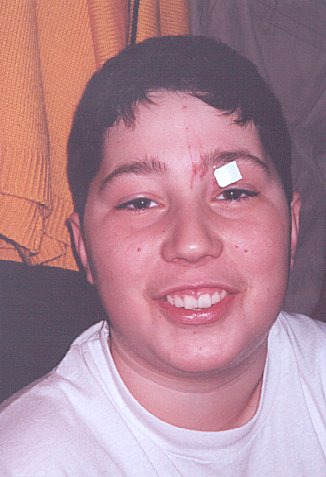 Bruiser Matt Fithian...
A Little Tangle With
The Hockey Stick Stung
Him!
Is Bantam Grady Anderson Cold,
Nervous, Or Just Praying For A
Hat Trick?