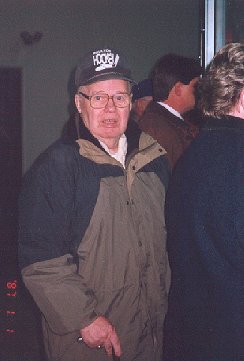 SAMHA History

Southern Aroostook Hockey Started With
Humble Beginnings At An Outdoor Rink At
Community Park In Houlton. At The Whim
Of Mother Nature And Without Trace Of A
Zamboni Anywhere, Parents, Families And
Players Made A Program Out Of Nothing.
Growing Up In Houlton, Maine Everyone
Was Exposed To "Hockey Night In Canada".
Being Right On The Border, Maine Teams
Had Stiff Competition With Canadian
Counterparts!

The Cast Of Founding Fathers And Mothers Of Houlton Hockey. Whoa..That's Thin Ice To Skate On Because No One Wants To Leave Anyone Out! John Millar Who The Civic Center That Houses The Arena Is One Name That Surfaces! Kay And Bob Trickey Who Put In Thousands Of Hours To Give The Area Kids A Hockey Program. The Early Years With Outdoor Ice, No Zamboni And A Log Cabin With A Rope & Blanket Seperating The Teams! Stay Tune For More Recognition And History
As We Search The Archives!
Many SAMHA Coaches Played Thru the Ranks As Youngsters!
Hockey Too Expensive? Ask Our SAMHA Treasurer For The Payment Plan Options! Get On Board SAMHA Hockey!